At Alarm Brokers of Florida, we offer our customers options and choices that very few alarm companies can match. Our priority with each of our customers is to find the right system and equipment for their security needs and budget.
Our certified and trained security representatives will guide you through a no-hassle process that will help you find the right security equipment for your home or business. So whether your looking for a particular security system or just have questions regarding a quote or an installation, we can help navigate you through the process and ensure you get the highest quality in service.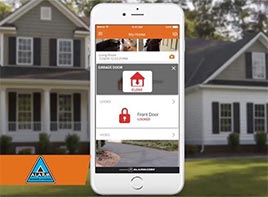 Residential
Our residential security systems help you protect your family and your belongings. We ensure superior, state-of-the-art security cameras, interactive home security options, smart locks, and much more which can be monitored from your smart devices.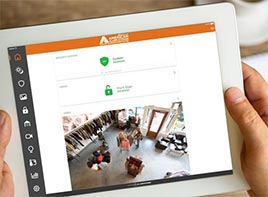 Commercial
We design systems that are customized to meet the needs of your business, regardless of size. Smarter commercial security consists of intelligent intrusion detection, video surveillance, access control, and energy management into a single, cost-effective solution.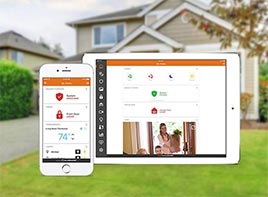 Home Automation
Turn the lights on and off, control temperature on your smart thermostat, ensure all your doors are closed and locked, and monitor your property with both live video and recordings. You can manage your security system via smartphone, tablet, or computer from anywhere.
About Alarm Brokers of Florida
Alarm Brokers of Florida was founded by alarm industry experts Steve Carulo and Mary Runno in 2017. We are currently licensed in Florida and specialize in the design, installation, integration, and service of Security Systems, Access Control Systems, and Closed-Circuit TV (CCTV) camera surveillance systems for residential and commercial applications as well as Home Automation Systems and Structured Cabling.
Alarm Brokers of Florida can provide you with a solution for any security system requirement, from a single-family home to larger estates or apartment complexes. We handle small businesses and large industrial facilities. We have installed thousands of security systems and we treat every single customer like it's our only customer.
If you are looking for a trusted security company in South Florida, you have come to the right place. Alarm Brokers of Florida is a preferred provider of state-of-the-art smart home security equipment and monitoring services for both residential and commercial customers.
---
Services Provided by Alarm Brokers of Florida
Access Control
Burglary Detection
Business Security
Home & Business Automation
Home security
Interactive Security
Intrusion Alarm Systems (IDS)
Smart Lighting, Doorbell & Locks
Smart Thermostats
Surveillance Camera
---
Customer Reviews for Alarm Brokers of Florida
Contact Alarm Brokers of Florida
Please fill out the below form and we will contact you shortly.
Location and Contact Information of Alarm Brokers of Florida
Areas Served by Alarm Brokers of Florida